Montserrat Vargas, a multidisciplinary Chilean artist, living in New York, is one of the sixteen young immigrant women that have been portrayed by Dru Blumsheid at the exhibition Real People. Real Lives. Women Immigrants of New York, a collaboration with New Women New Yorkers, and it's exhibit at the Queens Museum until March 18th, to bring awareness about immigration, their slogan says: Statistics do not tell the story of immigration. People do. Women do.
Real People. Real Lives. Women Immigrants of New York features art and fashion photographs of 16 young immigrant women in iconic NYC spots and neighborhoods, together with audio recordings of their stories, a nearly 20-feet-long living mural, and video projections. It shows a nuanced and multi-layered picture of the immigrant women who make NYC their home, of the barriers and isolation they experience, and of the hopes, dreams, and talents they bring with them.
New Women New Yorker's mission: To empower young immigrant women to get their first paying, fulfilling job in the NYC workforce, or to pursue higher education; To provide a safe, transformative space where young immigrant women can build community, experience and demonstrate leadership, and share their stories.
Montserrat was invited to give a speech at the opening, since that day she has been asked to share her words, and that's why she chose ViceVersa Magazine, at this important moment.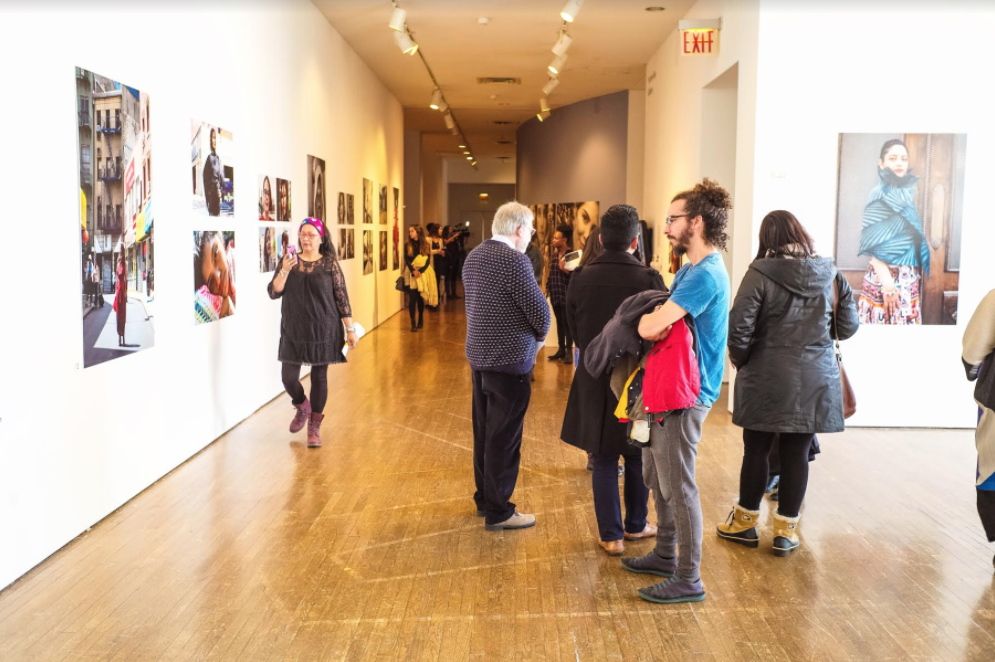 My name is Montserrat, and I am from Chile. The name of my country doesn't mean necessarily that I like spicy food.
I am passionate about learning process and art. For as long as I can remember, I've been sharing my feelings and thoughts through different mediums, like poetry and performance. Three to four years ago, I started exploring my personal traumas and experience with mental illness, mixing these with my art and sharing those experiences with anyone who might find my journey useful.
I've been outside of my country and living in the U.S. for seven years. I didn't know the language and I didn't have family around. But I made friends in my community of like-minded immigrant women artists. I would not be here if it were not for the help of three immigrant women who have been advising me in -literally- everything,  that like me, they arrived in this city with nothing but an iron spirit.
The importance and necessity to me and to many of us, of having a place like New Women New Yorkers, is difficult to explain with words but crucial in these times, so give me few minutes.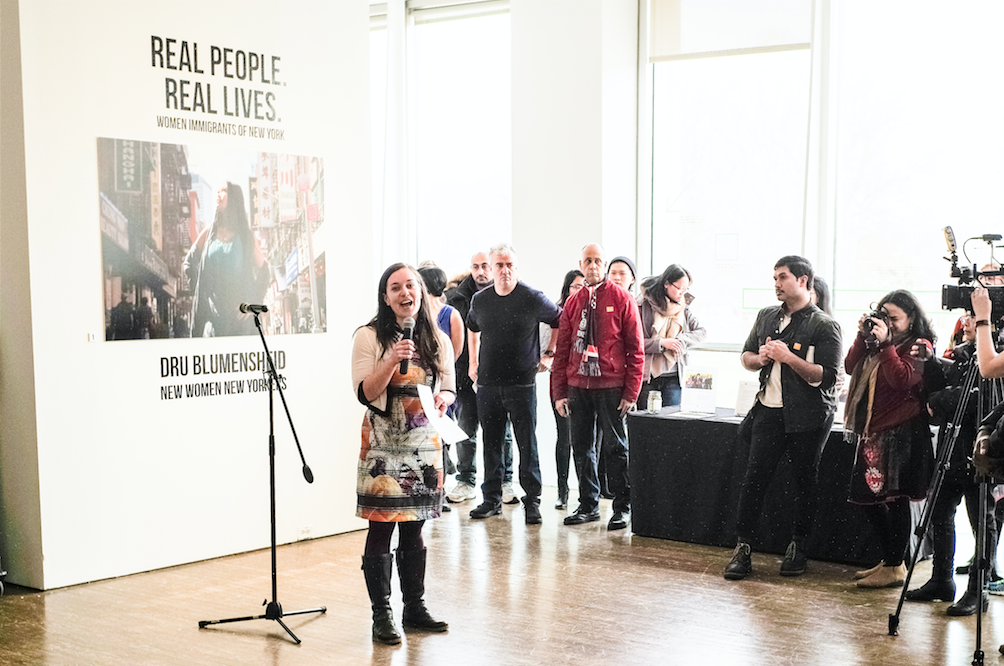 Each of us is capable of starting anything from zero. We are extremely strong.
We moved from our comfort zones and start everything again.
Just think about that.
We are unstoppable.
Being so strong and yet still being afraid of little things is a strange way of living, but we do our best. I'm so proud of our powerful vulnerability! 
There's no doubt that we need each other to protect and to grow with a sense of pride in our heritage, and we have to spread the love of our culture far away from our grandparent's sight. We can't move forward without carrying our memories.
When we're introduced to strangers, we need to keep embracing the hug and kisses on the cheek, even if is awkward. It is extremely necessary in times when hate thrives. Let's keep feeling proud for not smiling if we just don't want to. Let's embrace our fears together, such as starting our careers far away from home, and/or learning everything again and try to make a family without our moms or families around.
New Women New Yorkers appears, on moments when we feel lost, they help us, and training us to be even better, to ensure that all our past work isn't forgotten and we can keep feeling, and nurture a sense of proudness… we are so powerful! 
I wish that Real People.Real Lives exhibition can break stereotypes and bring more attention to immigrant experiences.
It will remind us to look into each other's eyes and find beauty, and recognize strength, and anger, and desolation, with a discover a sense of belonging among us. I would like more immigrants to know that NWNY exists. You can seek help, and you'll see that you are not alone.
We are together, growing strong from our beautiful individualities. We are a new community. Thanks Arielle.
---
Photo Credits: Michael Gaudet