In the heart of Prospect Park, two educators are creating a space where children and their caregivers can come together to sing, explore, and share homemade arepas. The curriculum: Getting messy, lifting rocks, finding worms, and much more. While New York City rumbles on in the background, children quietly commune with this little slice of nature.  
NIDO Forest School is part of a growing group of schools that have been founded in recent years in NYC in response to parents who desire an education for their children that goes beyond the mechanical repetition of colors to encourage discovery among the flowers. In these classes, learning occurs naturally through meaningful relationships and spontaneous discovery. 
Drawing from their combined experience and passion for progressive education, the founding teachers, Melina Gac Levin and Paulina Treviño Oliva, have developed a curriculum that, while appearing simple, is grounded in developmental theory and emotionally- and culturally responsive practice. Their goal is to cultivate a joyful connection to the Spanish language and an awareness and appreciation of Hispanic cultures.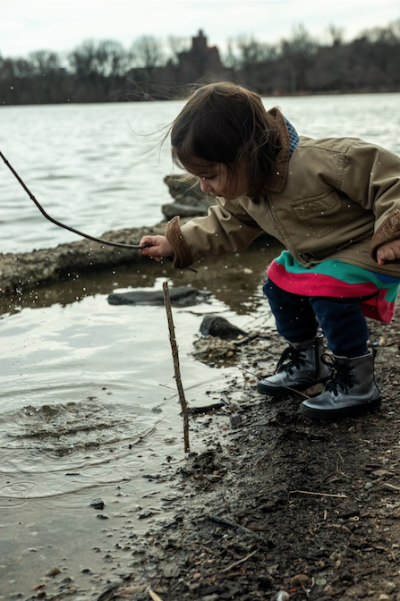 When Melina became a mother she wanted to share her native language, Spanish, with her child. Knowing that in order for children to embrace a language they need to find value in it, she began to seek out Spanish speaking peers and experiences for her daughter. She expected to find a variety of Spanish language programs and classes in Brooklyn. She was surprised to discover that there were very few that paired the thoughtful pedagogical underpinning she was seeking–Melina is both an alumna and adjunct professor at Bank Street College of Education–with immersion in the language. Meanwhile, Melina was exploring ways to restructure her career to allow for more flexibility and time with her daughter. Having taught for several years at the Family Center at Brooklyn Friends School, she began playing with the idea of creating the kind of class she wanted for her daughter. 
NIDO was born when she shared the idea with Paulina, her daughter's babysitter, a talented and experienced educator whose understanding of early childhood she had come to respect.  
Melina and Paulina, both with Latinx roots, share a strong conviction that educational spaces where children can play freely are are becoming increasingly rare, even as they become increasingly necessary. They believe that children blossom with the satisfaction that comes from experimenting in their environment.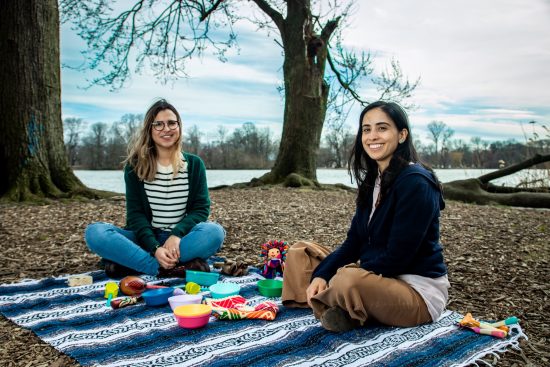 They also share the experience of immigrating to the US and as a result a desire and sense of responsibility to create spaces that capture the rich culture of the Hispanic world: it's flavors, it's songs and it's warmth. It feels particularly important to present children of all backgrounds with positive experiences of Hispanic cultures when much of the rhetoric we are exposed to about what it means to be Hispanic or Latino is negative. 
NIDO is currently enrolling students for their inaugural Mayo / May session. Children ages 15 months – 3.5 years and their caregivers will come together on Wednesdays from 9:30-11am. This Fall, the program will expand to include other days, locations and a wider range of ages. 
You can read more about NIDO, the teachers, philosophy and register for the May session on their website www.nidoforest.com. Or contact Melina and Paulina directly at nidoforestschool@gmail.com